Thanksgiving, Christmas, New Year, the last two months were filled with occasions where we got a lot of day offs, or a lot of days with not much happening at work, which count as day offs. But then, the days of lore are gone, and it is time to get back to work and anxiously wait for the time when the HR team comes back with emails on competitions, games, and fun time at work along with a holiday list.
A lot of us, who had taken up resolutions are also under the social pressure to live up to them, at least for the first few days. And with all the parties we had attended, most of us might have gone broke. In short, the week after the New Year begins is not a very nice one for most of us. So, we decided to add a bit of humor to this otherwise painful week, by summing it all up in a meme series. Read on.
Heading to work! :
Work is no fun, more so after a vacation or a week-long party, unless you are a bed tester, wine taster, or gum taster.
Hitting the gym:
Remember that resolution you made to go to the gym and was all enthusiastic about it? If you might be like me, you might have spent a lot of money on gym clothes, shoes, earphones (good music is important for exercising right?), and of course, the gym membership, but probably this is how your gym looks right now too 😛
Not many happening parties:
Everyone is exhausted from the parties, broke, or too busy with work, so it is going to take a while until you get to be at a happening party again. Let that sink in!
Eating healthy:
Day 1- Salads and fruits
Day 2- Oats and nuts
Day 5 – Large Pizza with extra cheese and fries! – The true story of every new year diet resolution ever! But then, you can't blame us, and someone said Pizza and Pizza is Love. Period!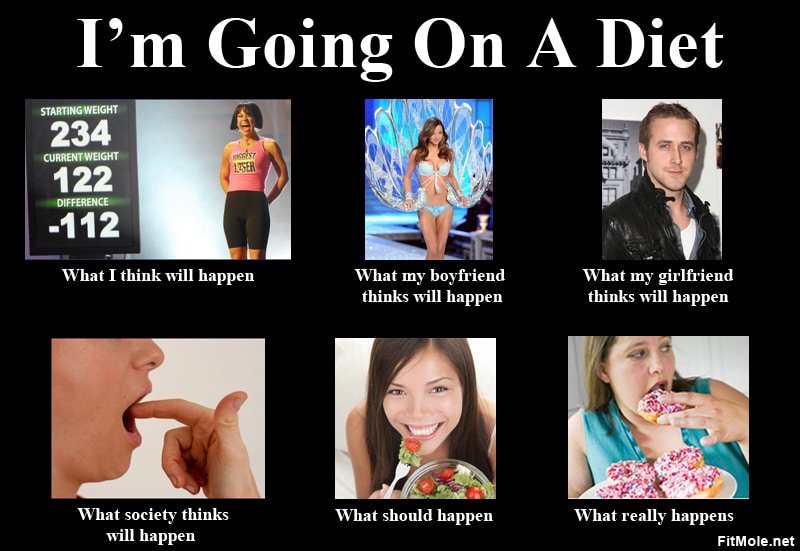 Saving money:
Well, can't blame us, there are a lot of nice games releasing, and we have 11 more months to save!
If we miss anything please Share them with us in the comments section.
PC: Source from Google and other sites
Contributed By Sindhuja Iyer